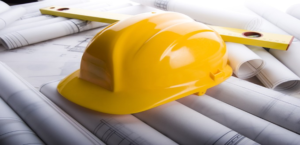 Choosing the right home building firm for your needs is one of the most important decisions you'll make during your home-buying process. Fortunately, there are some proven ways to speed up the process as you research and select a quality builder.
Define your needs: What size, type and price range of home do you need?
Experience counts: Every home building firm once built their first home. And many new home building firms were started by experienced veterans of other builders. Don't overly discount a new firm – especially if their team includes seasoned pros – but do look for strong experience overall and in the type of home you seek.
Consult with Past Home Buyers: Check for references from past home buyers of the firm. Are they satisfied?
Verify the builder is licensed: Make sure you're working with a licensed and insured builder to ensure that you are covered during the building process.
View Their Portfolio: it's likely you already have a style for your new home in mind. Make sure your builder has a portfolio that includes at least a few examples of the style of home you want. For example, a builder whose portfolio consists entirely of traditional homes may not be the best fit for the contemporary home you're dreaming of.
Resale Value:Good reputations follow good builders, among homeowners and Realtors. Look for builders whose homes tend to hold or maintain their value. Look for Realtor ads that specifically mention the name of a builder for a home for sale that's now five or seven years old. That Realtor clearly sees the builder's brand name as a big plus.
Look for signs of quality:Look for signs of quality construction and attention to detail when you visit the homes above. Also consider the building products that a builder uses. Are they brands with well-earned reputations for quality? What about the homes under construction you passed on the way to the completed model home? Were there signs of care and attention there, as well?
Last, look for the quality of people who work for the builder: Did the builder's employees show sincere interest in you and your needs? Did they listen carefully? Did they provide good answers to your questions? Were they courteous, prompt and professional in your interactions with them in the model home, sales centre or builder's office?