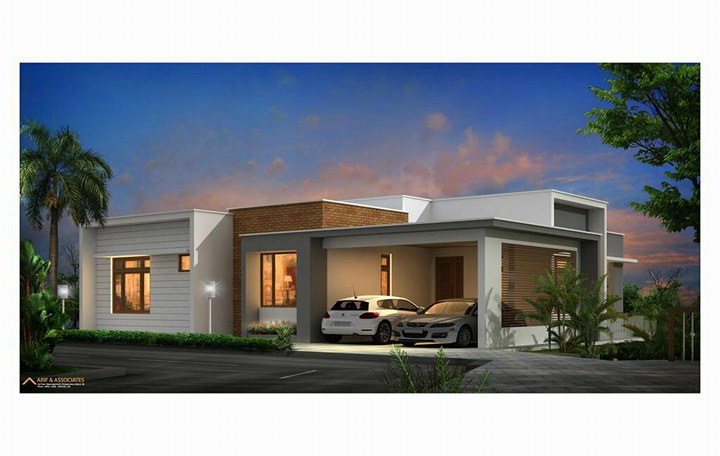 Another eventful year is flown away by leaving relics of touching moments that we call memories. By burying most of the worries into oblivion every mind is set for a hopeful takeoff with the trust in the New Year. But some things, especially those waves created by some trends pursue its effect regardless of the frame of references you have set. Such a kind is 'Villament', the trending makes over in real estate industry.
Real estate sector has witnessed many astonishing changes in the last year. Demonetization and GST were some of the change in policies and its effect is certainly resonating in the real estate business. The exact outcome is yet to be calculated. But the trend or inclinations like Villament are very innovative and predictably invasive. Started its saga in Bangalore, Villament has already become a favourite of variety seeking investors. The trend is 'infecting' the real estate industry with a boom of investment in the housing sector.
Villament- A satisfied dream
So what is Villament and why it is so enticing to people and your buddies? Let's define Villament as an excellent fusion of the luxurious Villa and economically affordable Apartment. An impressive name for a comeliness combination, right? Villament commonly has four or five premium class unit in a single block of the building. So you can understand it as some exclusive villas storeyed like an apartment. This commix was like a dream for many who were in the quest for their perfect home. Everybody loves the luxurious enchantment of modern villas. But the undeniable truth is that the substantial amount of money you have to pay for one is unbearable most times. Then you have to choose the next but compromising offer that is Apartment. The sorrow of the missed shot for a villa is mitigated by the security and social life offered by standard apartments without causing much budget concerns.
Villament is the point where these two possibilities meet. By owning a Villament you are having a place for leisure and peaceful repose. Each unit is keen crafted in a Villament. So it is assured that you can savour the sumptuousness and free space provided by the villa and in the Villament also. Or maybe you can get more. Usually, Villament limits its unit to fewer numbers to concentrate on the quality and comfort. The amenities like cool and classy décor and commodious living room are well adapted to the Villament concept also. Since villa provides a single unit with relieving privacy but maintenance is a hassle, Villament offers scheduled maintenance and modifications of your choice. By combining the very features of villa and apartment you will get safety and connectivity to preferable communities which are the hallmark of the later.
Beyond the necessity aspects, Villament is distinctive with its unique characteristics. This may include a garden in the ground floor (certainly you will have a private one in your own balcony also), a swimming pool, spacious corridor or meeting hall. The open space in terrace can also be used beneficially than unorganized apartment top. Since one block of Villament shoulder balanced number of residents, the struggle to access your space is the least worry. Like this, Villament has predefined personalized parking space. In an apartment, you may not know everyone in person but in Villament more established relationship can be formed between neighbours. So Villament is a suitable choice for you and your family without haunting money crisis or corruption in quality.
Here we can summarize the features of Villament as;
Luxurious & Economic: price a little higher than an apartment but considerably lower than Villa with uncompromised life standards.
Modern amenities: stylish décor and delighting infrastructure
Privacy: less number of residents and well defined private space
Safety: security service, surveillance and well-outlined compound
More social: organized social living with your neighbours who meets your standards
Exclusive lifestyle: gardening, gaming, gyms and community hall, clubhouse and key to many entertainments with other technological advancements (like free wifi).
Prisunic Builders always try to adapt this pulse of innovations. We covert such trending ideas into customer benefit and renovate that with his or her imaginations. If you are interested in investing the luxurious and fairly economic Villament in Kozhikode then don't think twice to meet with Prisunic Builders. Join hand with us and start the venture towards a trending life.