Prisunic builders offers Villas in Calicut at affordable rates and believe in the influence of home in human existence. So if one is hoping for a smooth and jubilant worthwhile existence with his or her beloved mates then reassure home is happy. Modernize your villa and breath  fresh air from the masterpiece you just made.
Modernization is an ideology used to represent the gradual transformation of traditional and unbearable condition to a new and demanding progress line. This is a unique and unavoidable process in the pragmatic and prosperous human life. So how can we modernize our prestigious but often objectionable life? Beyond the theories and studies, there are some practical ways to achieve the very idea of modernization within the living condition. Adapting the new technologies and accessories which ease up the daily mechanical life we follow will be the first but the best step to modernization. To be more precise your home villa is the wonderful workplace you have to begin the successful modernizing set about.
Your villa and apartment have tremendous fruitful possibilities to experiment with. It's an innovative thread which you need to develop with creative and prudent vigour. Each inch of your home can be converted into a sensual piece of art. As your villa or apartment is made with utmost care in each step, steps that span from drafting of the master plan to structuring of infrastructures then the process of modernization is advised to play out bit-by-bit with a sheer consolidation of effort. Here we are going to discuss the same. How to modernize your villa or apartment, actually inch by inch.
Your villa can be compared to a jigsaw puzzle. Missing one piece may result in the total downgrading of your hard work. So like completing a jigsaw, you need all elements of your apartment. These elements include nook and corner of your villa, bedrooms to bathrooms, windows to a wardrobe. Retouch and redraw every unfinished and out fashioned décor and infrastructure. Believe it or not, even an appropriate set of the attractive curtain may trigger a sensation of novelty in your home. So let's analyze the characteristic of a typical modern villa.
How to convert an ordinary villa/ Apartment to a modern masterpiece
Home is definitely the primary asylum every human wish to inhabit through-out the unpredictable life. Our residence must give us some remedy and relaxations from the miseries of life. So make it sure that your home is not another dilemma that gnaws your indeed surviving possibilities. Imagine you are back in the boring house with unbearable tension and tiredness of the daily mundane life struggles only to find out that the remaining time is reserved for tuning the housing chores under the pale smile of your electric bulbs. Absolutely it is the worst disaster you should avoid. Adapt to some modern environment which is the best and demanding option you got. Modernization of your villa means converting or transforming the most annoying moods created by those sections of your villa to a sensible and beneficial living condition.
Here we are concentrating on the modification of different section of an apartment which has the ability to provide mesmerizing outcome after the renovation. See the following;
Start with the Doors and Windows:
Doors and windows are the supreme receptors of natural vibes. Your home respires through these windows and doors. Wide open doors give the feel of
Choose furniture wisely and save the space:
The need for furnishings is undeniable. Maybe those wooden chairs and divan are very costly. But if those essentials snatch your precious living space then time for rethinking. Simplicity explains beauty. So keep it simple. Never opt for a behemoth dining table which is half the size of your living room. Glass table tops are a preferable alternative for wood due to comparatively low cost and trendy look. Don't buy an excess number of chairs which aren't really necessary for your actual needs. If you are buying a furnished villa from an authentic builder you will know the art of furnishing proportions.
These are game changers. A window curtain conserves your privacy as well as preserves the aesthetic of room. Like this, the wall paints redefines the space of your living room and bedroom. You can choose any exterior painting colours of your taste but in the case of interior painting bright colours are advisable since it can create an illusion of wide space and peace. But you can try different colours in each bedroom or even in different walls! Remember to match your curtains accordingly. Wallpapers are another economic and potent favourite.
The importance of Plumbing and wiring
Allocate money and time for stitching up the 'veins' of your villa. If electrical-plumbing works are done without proper devotion then you will regret it in the near future. Choose a quality product for such process. Again, never compromise on the quality. Your willingness to adapt quality will save money eventually by less electrical and maintenance charge. Use high yielding electronic devices like led lamps which consume less energy and contributes more shine for home.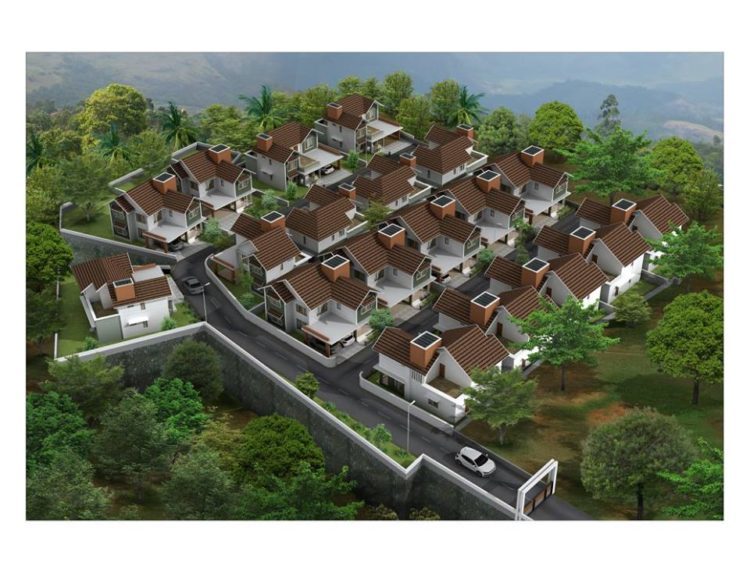 Every enthusiast visitor of your new villa or apartment will certainly find time to sneak into rate and analyze your bathrooms and kitchen. The kitchen tends to be the busiest area of your home where the bathroom is usually the most private area. Both require utmost consideration.
In bathrooms, you can try the most 'viral' pipes and showers in the market. European closets became the common thing in a modern bathroom so consider it. Tiling of floor and walls of the bathroom is necessary to easily drain the water and protect walls from mildew. Remember the importance of quality plumbing work. Placing a mirror will affirm the class of your bathroom. Also, provide some frame or hanger to shelter the things you need in there.
In the kitchen, there are numerous options for creative and helpful upgrading. Racks are a requirement to shelve the groceries and utensils. Ventilations will ease up the tight environment in a kitchen and provide more oxygen and aroma to your working area. Brought in some of the helpful electronic accessories like mixer, grinder and microwave oven to subdue the pressure and rediscover the delicious recipes in your mind. Watery and cooking areas are usually adorned with granite or marbles which is helpful in cleaning the final chaos. Avoid fuming volcano resembling furnace and replace it with more efficient and cute gas stoves. You can explore more on the internet under 'smart kitchen' keywords and find resembling ideas about kitchen remaking.
Very important space of a villa and relatively more relaxing than other rooms of a home. So this portion of villa needs special treatment. When modernizing your bedrooms the theme must be peace of mind and content it could provide. Use cool illuminants and appropriate air conditioning. Avoid junk materials and protect the open space. If you possess a variety of dresses and ornaments one armoire will do. Select beds and mattress which can pamper and retaliate all your stress. As mentioned earlier you can experiment with unorthodox painting styles and adorning. Hang your favourite picture on those walls. And you can fix multiple mirrors for enhancing the potential of lamps and exhibiting the true beauty of your bedroom. Attach bathroom with bedrooms which is a classy and custom combination of modern apartments.
Floors and ceilings are like the cover page of a book. Everyone will start evaluating the home only after cross-examining the finishing of these. Plant tiles, marbles or granite as your wish and budget in the floor. Use appropriate carpet and mats to make cleaning easy and floors ever shining. Your ceiling can be decorated with fabulous fans and shine.