Villa is a symbol which depicts luxury and beauty in artistic proportion, so no wonder about the perennial fame it acquired through these years in the aspirant minds. Villas are best options for individuals and families with desiderated private space and peace of mind. You can rent a villa according to your planning or build a brand new one in the desired location. For both, you may need a builder for achieving your satisfaction. But before going to a builder, have some insight about your villa which may later become the pillars of your future achievement. So prior to consulting a suitable builder foresee the necessities which have a long-term effect on your lifestyle and contentment. Listed below are some must-have features for your dream villa;
1. Breezy elevated land
Everybody loves a refreshing wind in their face and relaxing atmosphere around them at least when they are home. That is what home is. Nowadays nobody builds a hideous fort meant for hiding in some harsh mountains or pit. So look for an elevated land with natural environment which has adequate sunlight and air supply. Don't opt for a deserted land which is isolated from the outer world. If you succeeded in finding the appropriate land just know that your plan for dream villa is on the right track and its half has done.
2. Within city limit
We need some resources to thrive. Something other than the basic food and shelter aspects. As a social being our kind has developed well-structured living conditions for enriching and enabling better future. A city offers the best of such. Which include schools, hospitals, security and safety services, shopping and entertainment options and so on. An own Villa in city limit provides better access to above-mentioned features. With better roads and public transport options, your work and family life will connect smoothly without unwanted time wasting.
3. Modern amenities-
Since you are wishing for a renounce from daily life struggle of this busy world, home can be a cure. A well-arranged home or villa provides relief from most of the work stress you faced out there. Think about a smart kitchen which works with fingertips, pampering bedrooms for reclining and astonishing bathrooms which wash away and vanishes your worries and enhance you to see another beautiful angle of life. Prefer the combination of modern technology and creativity in your villa so that you can taste the elixir of hassle-free life.
4. Exclusive lifestyle
We have only one life to celebrate. So make it worth. Start with your villa by making it the most beautiful place in your world. Choose home and related services which offer an incomparable lifestyle. Be romantic with your routines. Cherish your moments with partying, gaming, meetings and enjoy every bit of life. Have that life in which your heart says "the night is still young". Start finding happiness in small things instead of worrying about small things.
5. Spectacular view
Who hates a good view through the windows of their own home? We all admire raindrops, blue sky, waves of the sea, the mist and mountains because they are somewhat celestial. Now, most of the builders offer such picturesque locations as well as delightful inside furnishing. Select your property as per your taste. Decide whether you need a diaphanous riverside villa or a lonely hut in the centre of a redolent garden. Then open up your heart to the eternal beauty of nature. Remember a picture is beautiful when it is made on a quality canvas. So when building your villa don't forget to consider the aesthetics of landscape around your project.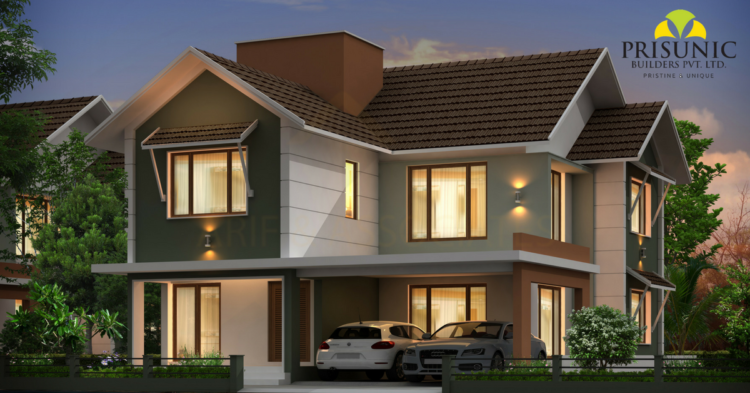 6. Exceptional service is the bonus you deserve
We build our home for the long-term future. It's not a minutes rage or rush. Huge money and savings are invested in such dreams. But most time people struggle with the maintenance of their property and housing procedures. Sometimes the dreams abruptly collapse even before it sprouts because of the budget deficit. Then our next step will be taking a loan which is certainly a disquieting event. The formalities, terms and conditions will eventually make your life a little rough. Even if you succeed in overcoming the budget constraint and made your dream villa into a reality, there exist some usual but exigent problems that are the daily housing shots. This varies from paying your current bill to rechecking the maintenance of your building. If ignored such responsibility may become a liability. So confide in a builder who can appreciate and uphold your aspirations as well as serene happiness by making an essential approach towards the mentioned housing hurdles.
Such smart visions about your villa not only give you confidence but also provide an approximate budget graph and sustained peace. Now you need a game partner for your dream, which means time to meet a professional builder of your choice. Be practical with your imagination. Because once dreams are born it needs to be raised in reality.