If you are seeking a beautiful villa for spending your spontaneous and joyful life with family then there are some factors that really matter. Such a concern is the location of your master project, your villa. Beyond the blueprints and colourful imagination about your villa you need preplans about the location or exact point where your villa would be raised in future.
The selection of territory is important in building a home since it has prolonged effect on your future living condition. Here territory includes city or urban area, coastal area, suburb, rural and so on. The changing tide indicates that most rural inhabitants tend to migrate to city life which is relative to the remoulding of lifestyles of generation and tremendous developments happening all over the country.
We are aware of the difference in statistics of development when compared to city and rural areas. City life is an ever upgrading one. Its trend and infrastructures modify within a blink of the eye. The city is a real alma mater for every humankind. Because it is complex with its diversities. As once said, a city is a flowing river in which one cannot step in twice. So if you wish to know the real pulse of dynamic life, a city is the best choice for your home or villa. It is true that city life is much louder and vibrant than the rustic life in the village. But benefactors of city life know that there is a harmony dissolved in the busy buzzing of its streets.
But if you are about to own a villa in city limit then beyond the undefined beauty of city you will realize the safety and amenities a city is inheriting. The economic and social importance of city made it an apple in the eyes of every government. Cities are the cross-section of a nation so its peace and prosperity have supreme importance. Health, food, transport, education, entertainment, security et cetera are something a social being like us can't avoid. And by selecting villa in city limit assures the best of these essentials. Let's evaluate the benefit of choosing a villa in city limit one by one.
City transit saves precious time
Apart from the prominent national highways city consolidate numerous connecting roads and routes. Cities have organized traffic systems to avoid unwanted traffic block and thereby reduce time wasting. You can choose your own vehicle or private or public transit vehicles to grab your destination within the exact meeting time. This helps to manage your smooth adaptation from office life to family life. Since online guiding programs like google map is perfectly drawn almost all the city routes, finding and exploring ways is not a puzzle anymore. So you can enjoy the vast geography of the city without any troubles. Easy access to railway stations and airports make city centre a favourite location for building a home. So you can hope best from a villa in the city centre and there will be no regret.
'Health is wealth' then the city is your strength
Our ultimate earning is our body and its health. A well-maintained health provides the exquisite and consistent happiness than any exhumed treasures of this world. So hospitals are the most adequate reasonably advised place to visit when our invaluable health is in stake. Usually, hospitals and health centres concentrate on large and developing cities by considering the population and possibility of smooth functioning. By residing in a villa situated in such a place will definitely conserve and enable a healthy life.
Safety is an indicator of development
Well, city embodies some threat and risk like any other place in the world. But the best part is, it offers paramount safety features which are unimaginable for insular peoples. Just a dial near police force and other security and recovery options like ambulance and emergency fire services make city life an easy choice for any man or women who believe in a harmonious and undisturbed living. Now the government is initiating new schemes for improving and securing city perimeter by implementing CCTV cameras and efficient street lights. Some already experimented programs like 'she taxi' and 'pink patrolling' are mainly focused on the safety of womanhood.
Education is better in city
For a family person, assuring good education to his or her child is an unavoidable responsibility. Every parent dreams about their progenies' better future. Since education is renowned as a key to success and catalyst for making a better personality, it is the greatest gift you can give to your true successor.  Then making a villa in a city means uninterrupted, gentle and adequate education to your children. Apart from schools and colleges city involves famous institute for pursuing an advanced level of study like researching and inventing. Above mentioned features like various transit option and safety make student's educational journey more jovial. City also provides a pragmatic way of studying with earning through some jobs from the numerous possibilities it upholds.
Food+ Celebrations+ Entertainment
By erecting your dream villa in city limit you will have access to unlimited and astonishing fun and entertainment harboured by the city. You can taste continental dishes as well as traditional homely meals from fabulous hotels around your place. A perfect city never sleeps. So can you? Day and night partying and cultural programs refill your soul with the special unspoken feelings and unforgettable experiences which are worth saving till your last breathe. Who knows what you will find in your explorations. Watch movies, make friends, relive every moment you enjoyed if you can. Hear what the fading moments say to you. Past is gone and future is unknown. You only own this present moment. This is the essence of city life. If you are aware of this then don't hesitate to be a part of the city. Raise your home in the lap of urbanism. Revamp with its tiny evolutions.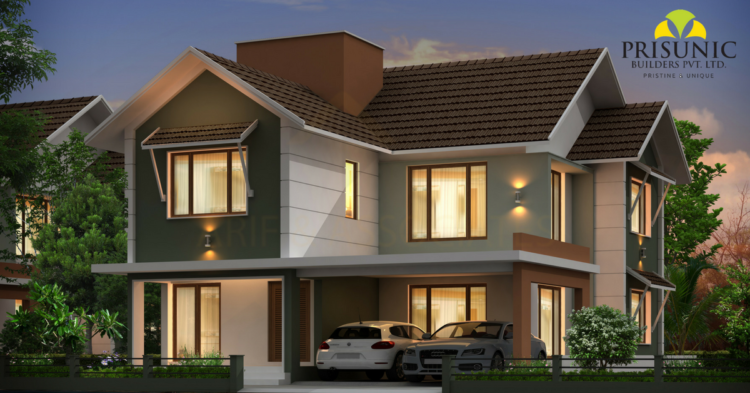 So don't underestimate or accuse city life without knowing the rhythm of the complexity of its soul. We are under the era of globalization and city is the exact place one can chase the change. If you are set for an innovative and extraordinary life then welcome to the city.