"The best and most beautiful things in the world cannot be seen or even touched. They must be felt with the heart"- these are fabulous words of the famous American author, Hellen Keller. Even though a deaf-blind person, her words are quite inspirational and depth, aren't they? We agree with those emotions which only heart can savour other than the physical methods or customs. This is true about something we own, like a space in this world where all of us feel comfortable, relaxed and certainly jubilant. And that is called home. Home is the concrete symbol of emotions which is crafted on our dreams and hope.
So why do you need to buy a home of your own? This question is baloney for those who own or owned a home once. Because they know what home is.  Read the following.
Pride of Ownership
Every Home is a status quo symbol in the current social scenario. Whether it is small or big owning a home means you are capable of achieving goals and dreams. That is the best honour you can have. It is your property and you are literally the king of that establishment. And we Indians names our homes rather than labelling it with building numbers, a true expression of our better emotions. Whether you name it or not every home represents its owner's reputation even in his physical absence.
Customizable interior and exterior
Your own home means you can customize every nook and corner of it. No restriction on your creativity and plan about the modifications you are planning to do in it. You can choose the interior furnishing, the colour of wall paint, size and number of rooms and like. You yourself determine the carpet area of the home according to the needs and budget limit. Like the director compose his music you compose ad convert your ideas into a home.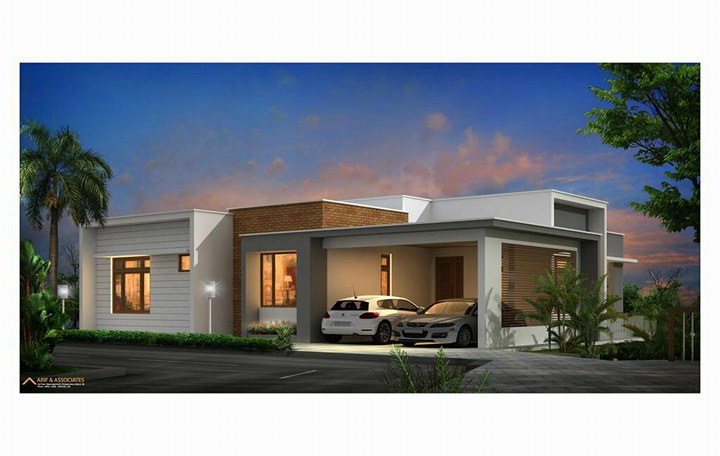 High-value investment
A home we own can be used as an investment for future. Know that the demand for a home will never fade in any circumstance. Even gold may lose it's priority as a yielding deposit tomorrow. But the quest for home is a permanent phenomenon among human desires, so its resale value never goes down. When the situation asks you for a shift to another place or catching another high you can sell your property in the best deal.
Home as a security for loans
Loan gives the money back up for every plan. Whether it is business or education loan provides required money under certain conditions. To get a loan you may need to submit any property or person as the pledge. The home is the best of such security options. You can have loan according to the face value of your home.
No rent payment on your home- but you can rent your home
When you opt for a flat or apartment the main problem you have to face is about rent payments. Nowadays within city limits, the average rent amount is a little trouble for common folks. The monthly based payment is prone to miss every time between the life races. Also, it can cause considerable fluctuations in your budget lines if not well considered. Home is free from such concerns. You have to pay an initial cost of owning a home and that's all. If well maintained you can reduce future expenditure on restoration. The best possibilities of home are that you can rent your home if other residing options are available for you. Giving a home for rent is possible when you have a big house also. There you and your renter can have a mutual share of the space available in the home. So home becomes a good source of money.
Privacy and Freedom
Home indeed offers enormous freedom and privacy than Flats and Apartments. We have complete control over the 'rules' of an own property. When comparing to the degree of freedom you got in flat with home, you will admire home environment for sure. You can party and celebrate with any guest you invite without the fear of legal and moral constraints which flats and apartment usually possess.  Play music or draw pictures on the wall if your mood calls for it. And in the case of privacy, there is nothing comparable to a home surrounding. You are not supposed to have any threat from intrusions and noise. Set your gardens and make your playground, everything is up to you. It's totally your own business.
So when you are financially stable and emotionally ready for owning a home then get it soon. Family life is better in a home and the feeling of nostalgia it fosters is invaluable. Like often said; "Home is where your story begins". So are you ready to begin your story?