The building industry and infrastructure in India are rapidly changing. New trends and ideas readily mushroom in this field each day. With the momentum of the vibrant world, Prisunic builders grasp and foster the innovations to provide a better result for its beloved customers. We proudly present our most promising villa projects in Calicut, the Premium Prisunic Palazzo in the dazzling city limit and the most sought after location for Villa projects in Calicut, near Chevayur junction.
The Prisunic Palazzo is a unique blend of modern amenities and the alluring purity of nature. You will never regret a single penny you spend on this villa projects in Calicut since Prisunic builders keenly wove each project with care and exclusive qualities. This much offering and a demanding villa project are expanded over 1.57 kilometres of the total project area, with exclusively built luxurious 19 units of Premium Villas. You can choose from the 3HK (3 bedroom- kitchen) or 4(HK) villas as per your requirements. The best thing is that this villa project is only 1 kilometre away from Chevayur junction which is geographically an advantage for you. The positioning of these luxury villas is well aimed at the easy accessing of 'hotspots' like hospitals, Railway stations, supermarkets etc., within the city networks.
Just have a look at the specific features of Palazzo Villa project series. It is raised in the breezy elevated land of Kozhikode so that you breathe ecstasy of life around you. The selection of the villa project area satisfies and resolves the concerns about transportation and although maintains peaceful surrounding.
We believe in Nature's phenomenal beauty and the project ensures and preserves the amusing views around the villa and the Palazzo itself is a delight for your eyes. The visually stunning landscape will make your city life more poetic. Each villa is accompanied by shrubs and trees which are an attempt to recreate nature's elegant spirit.
Prisunic Palazzo Villas is extraordinary because of its exclusive amenities. Rather than usual rat race you need a relaxing and refreshing living condition to realize the true meaning of 'life'. To acquire that level we have keenly crafted appropriate surroundings around your villa. The amenities include swimming pool, air conditioned Gym, Recreation area, Kids Play Area and so on. Replenish your body and mind without any fear of safety concerns. Because we are in charge of your safety with 24/7 security. Utilize these amenities to regain precious healthy environment and emotional stability. Dream a fabulous urban life without being a prodigal. Palazzo is the name for that dream.
Even if the project is rich with amenities and service, the location of the same has supreme priority. You are choosing a city by foreseeing the possibilities it carries. City life is organized and every development of world reflects in it. To catch the momentum you may need easy access to points like railway, airport, supermarkets and like. Let have a look at some location advantage of the project.
Chevayur Junction- 0.9km
Thondayad bypass Jn. -2.0km
Calicut Medical college- 1.6km
Calicut Railway station- 7.5km
Everything Supermarket- 1.0km
Hilite business park-3.0km
Bharathiya Vidhya Bhavan-0.8km
Cyber Park-2.5km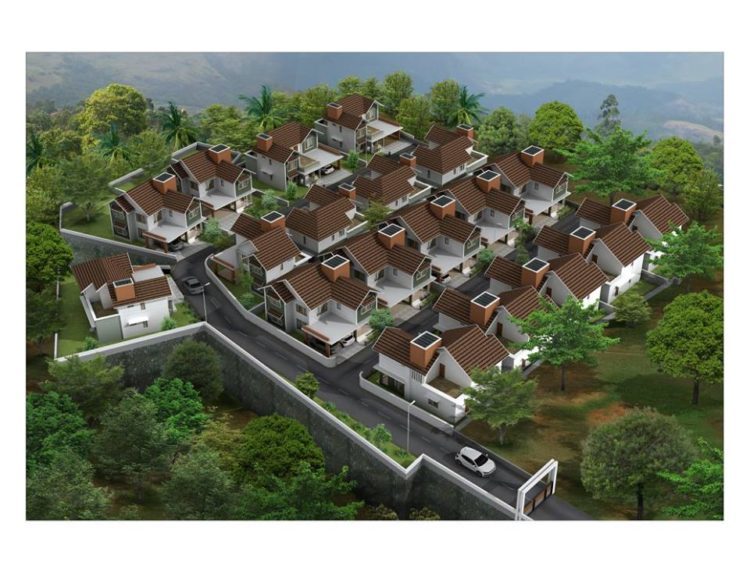 Palazzo villa project is the best option you have to develop an ultra-modern city life. Let's point out the main features of this project as follows;
3HK/ 4HK villa options available
Most sought out city location
19 unique villa planted in lush of greenery
Easy access to city's favourite spots
Villas rich with exclusive modern amenities
24/7 security assured
Customer friendly price options